UX / UI Design Mastery

The most complete online UI/UX design course ever made.

From Zero To UI/UX Superhero


24+ Hours of video content will walk you through everything that you need to know to become amazing UI/UX designer, even if you don't have any experience. This course covers more then some schools do!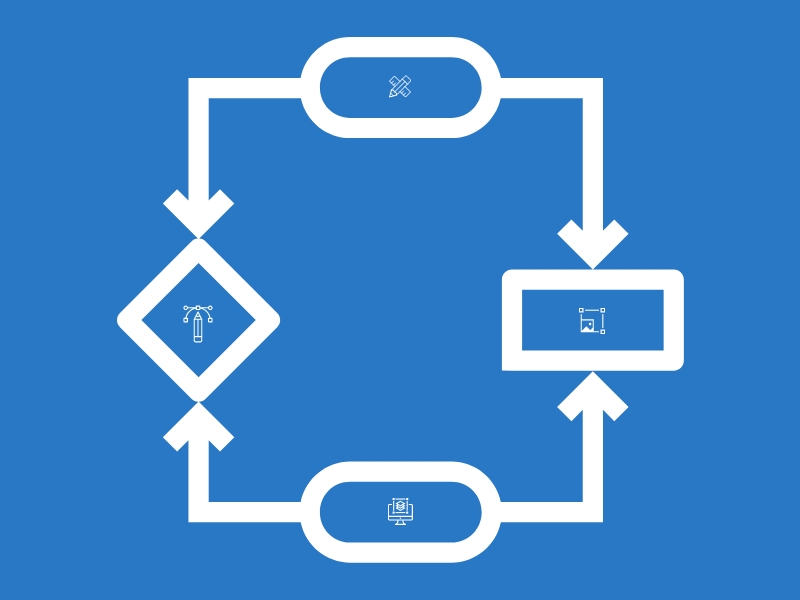 From Zero To Hero

Start with the basics and evolve to more complicated tasks throughout the course.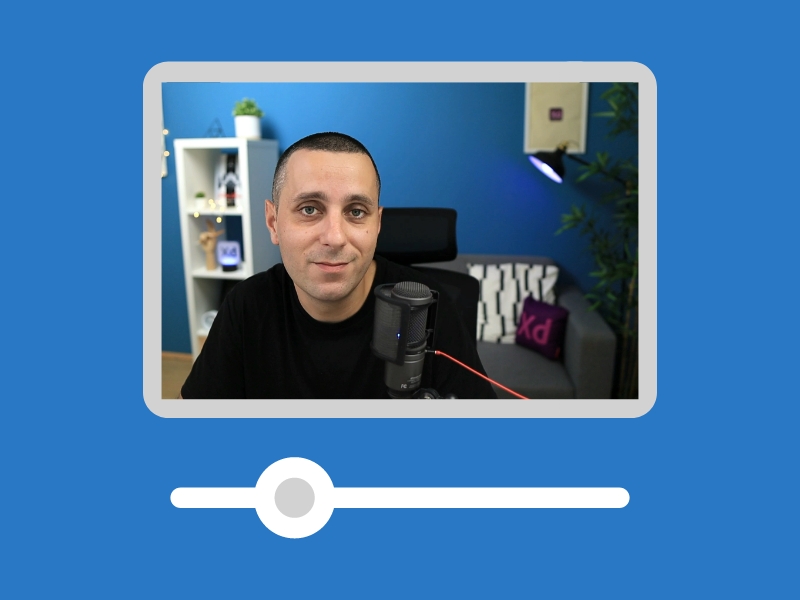 24+ Hours Of Content

200+ Full HD videos taking you from start to finish and 18 assignments to help you practice.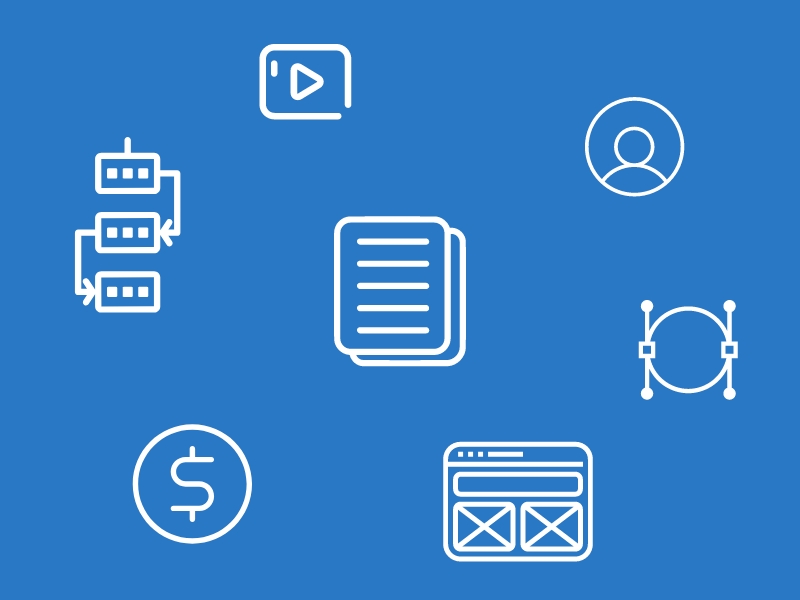 Templates & Practice Files

Templates to help you speed up your process and practice files to help you learn better.

60k+ Students Already Enrolled


Over 60.000 students already enrolled in my courses, changed their lives, found better jobs and improved as designers.

Topics Covered In The Course

Scroll down to see what we are going to cover in this 24+ hours long course.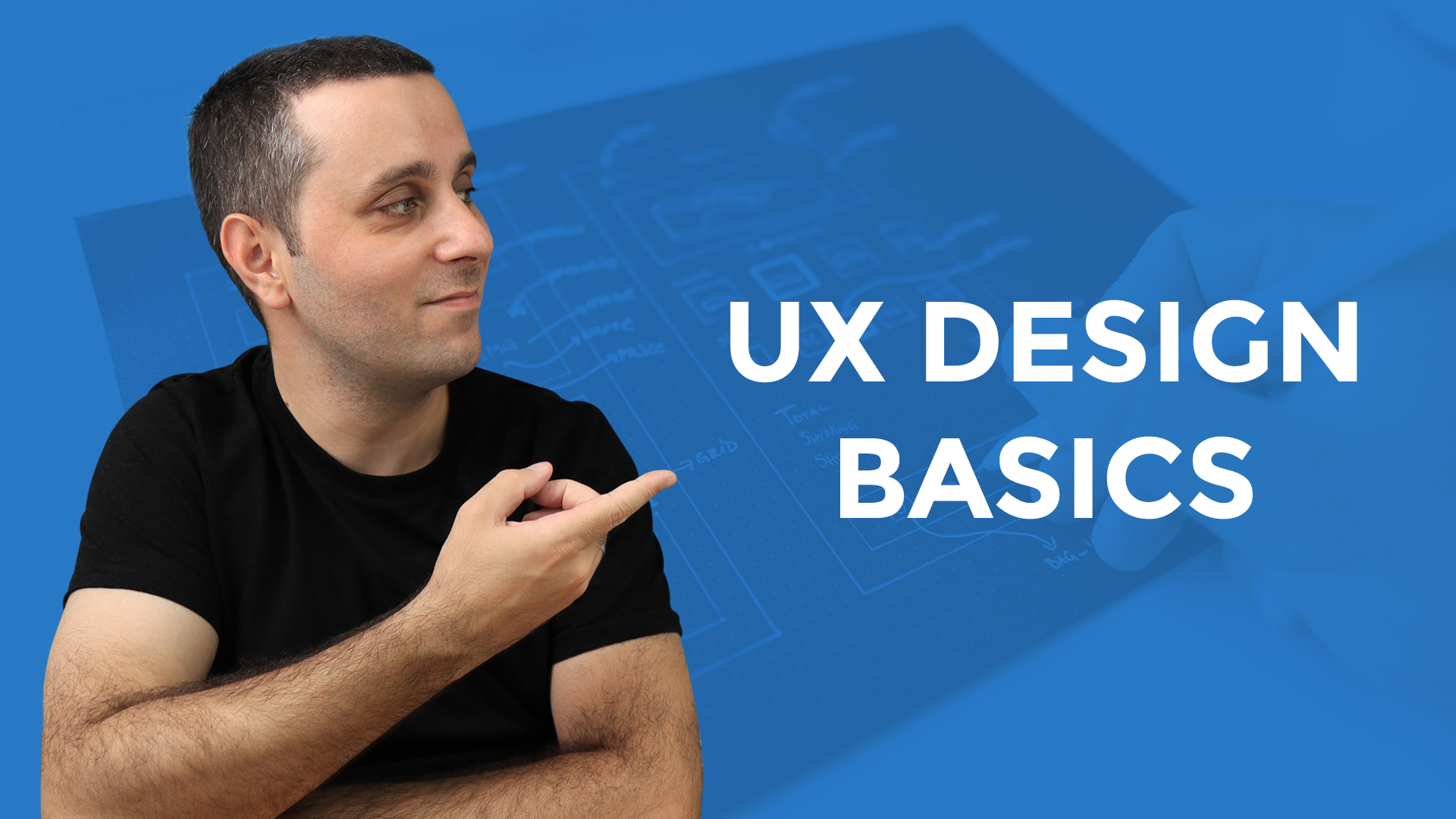 Learn what UX design is, why is it useful and important in the modern design process.
What are design briefs, why and when to use them and what are the key data points you should have when talking with your client to better structure your brief.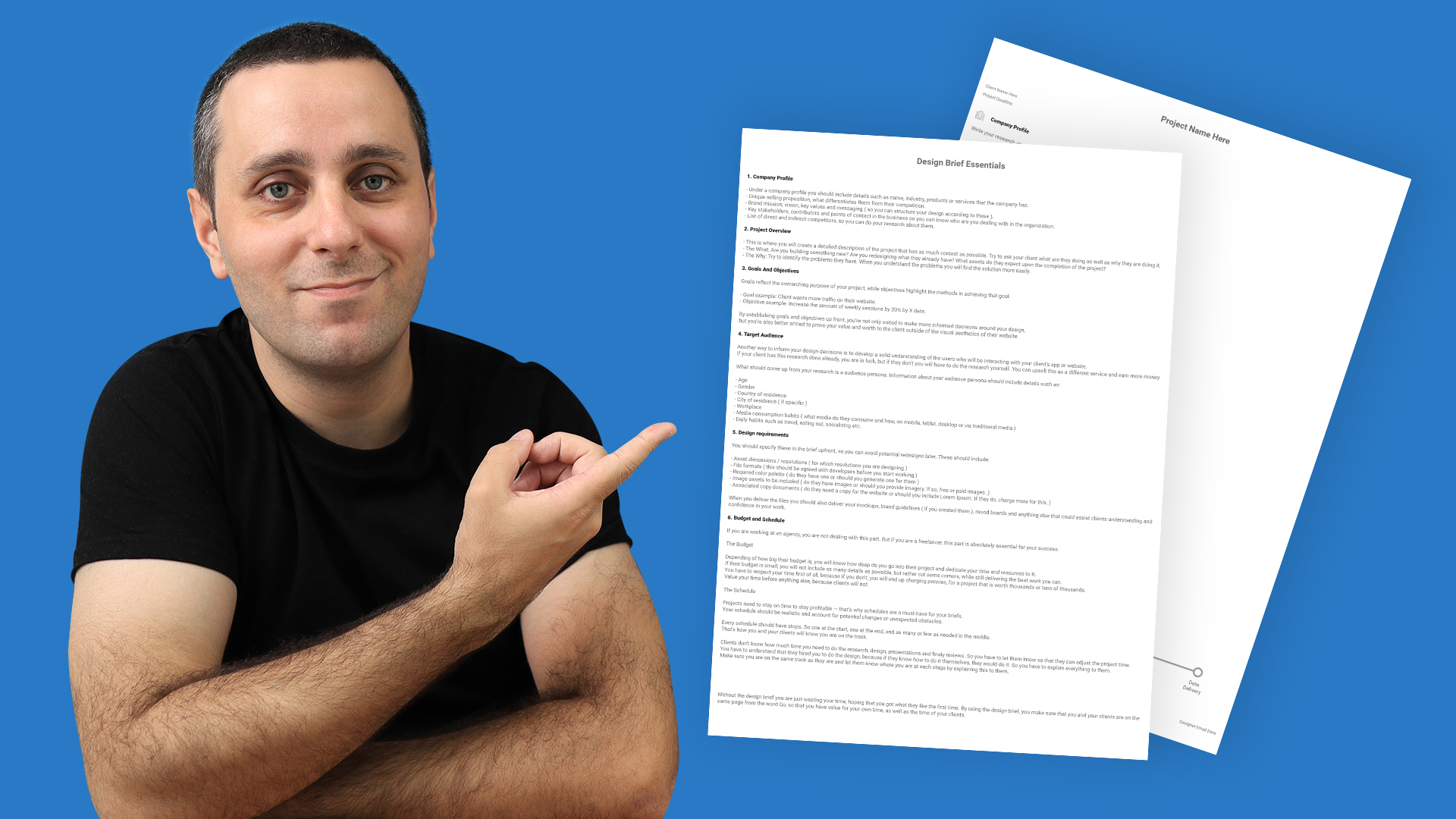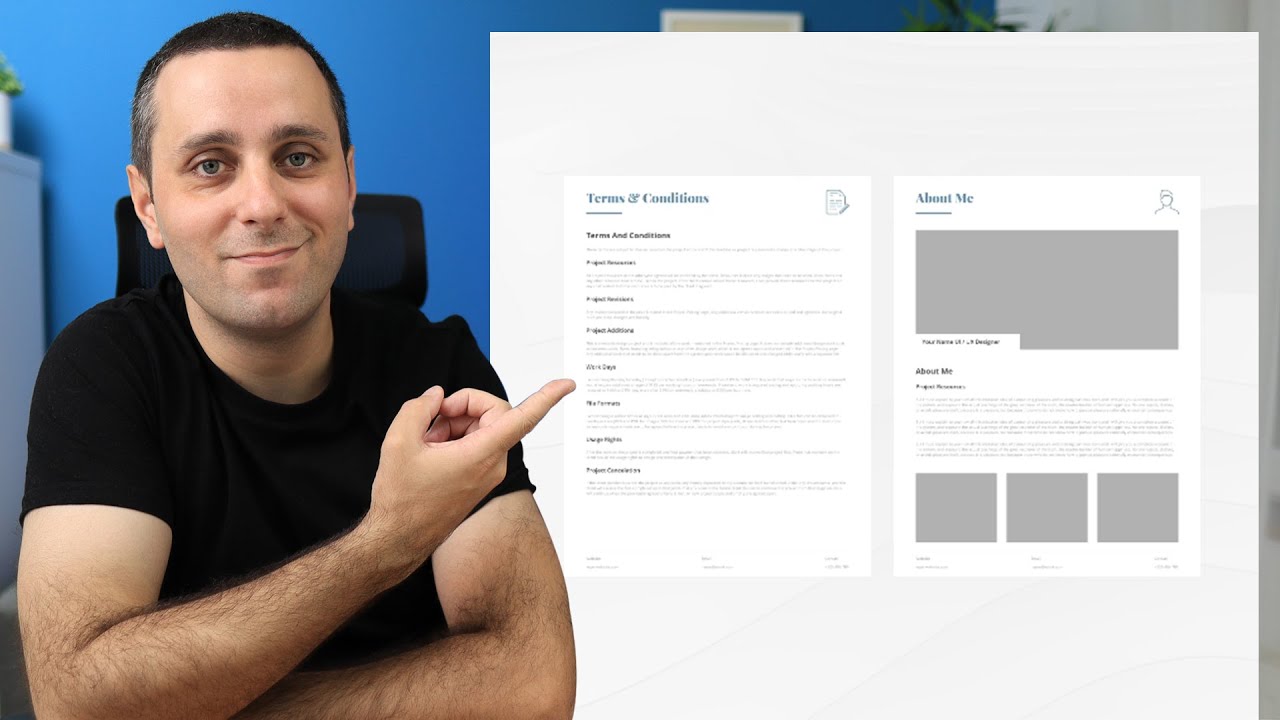 Project Proposals


Send bullet proof proposals to your clients and easily break down your services, charges and terms and conditions up front.

User Research And Personas
Understand who is your user, how to do the research and form a persona using qualitative and quantitative data you will get through your research.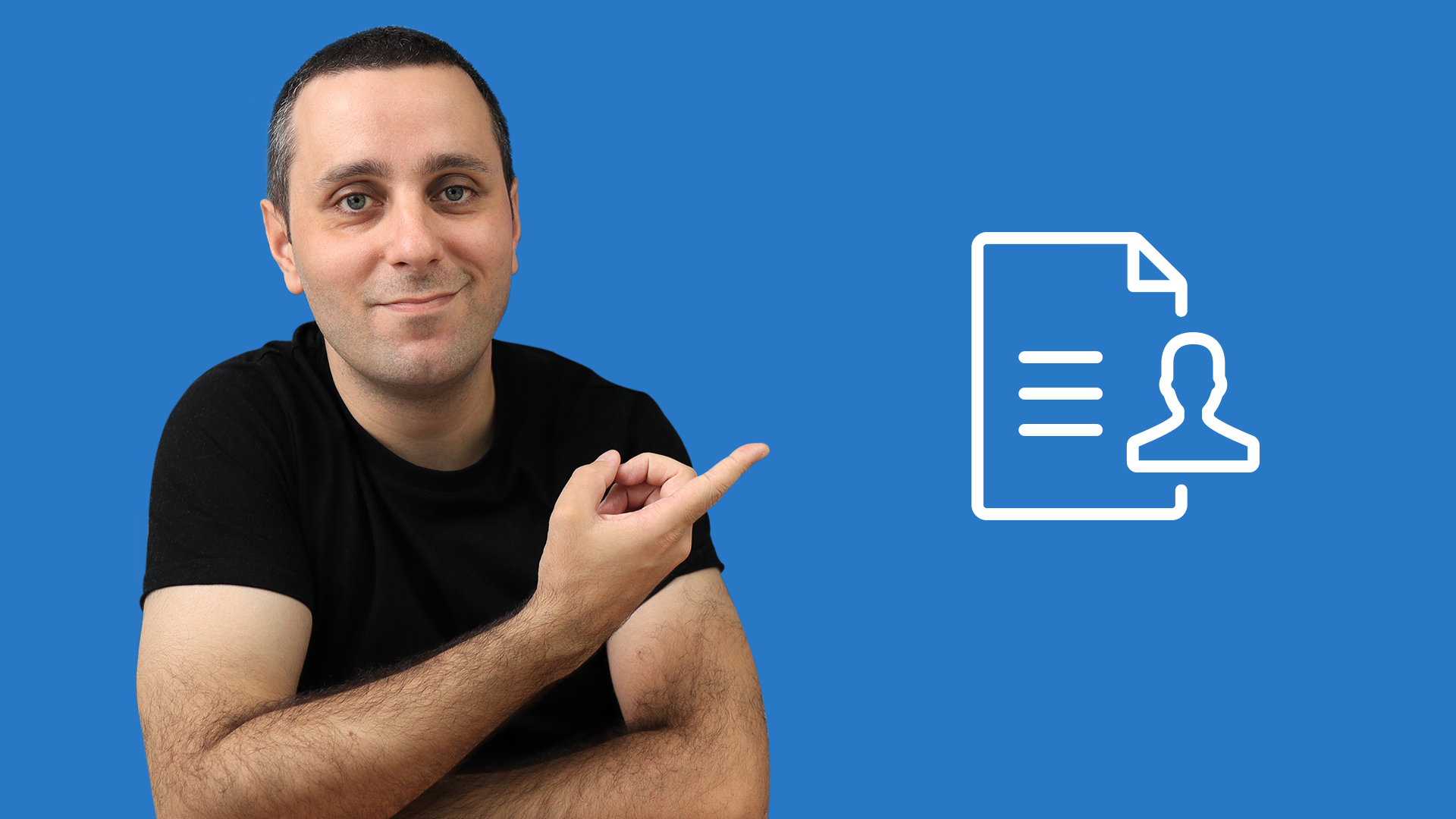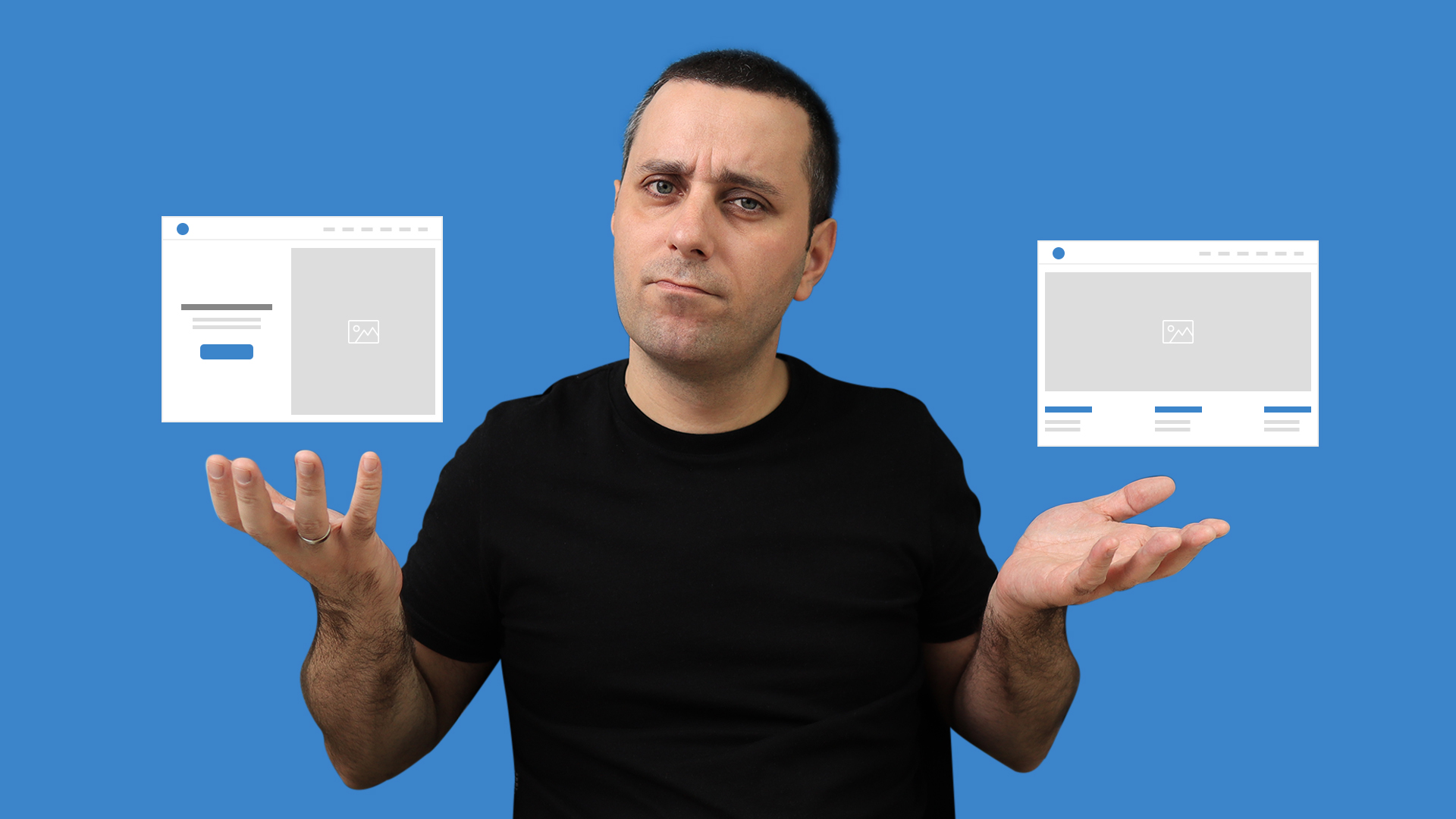 Compare the competition and understand what they are doing right and where they are making mistakes so you can avoid them and convert better.

Figure out the best user and task flows to optimize for better conversion and reduce the bounce rate.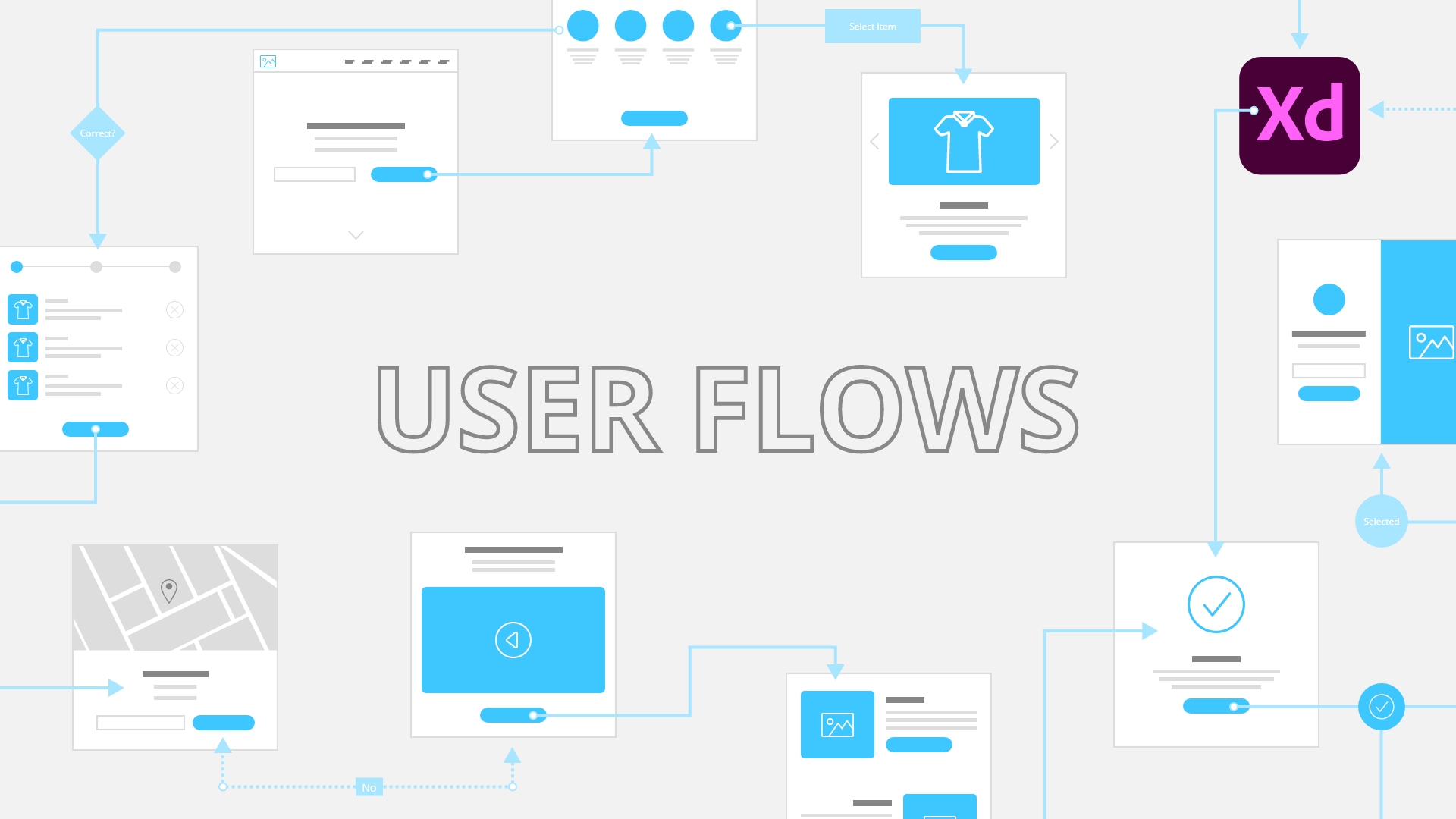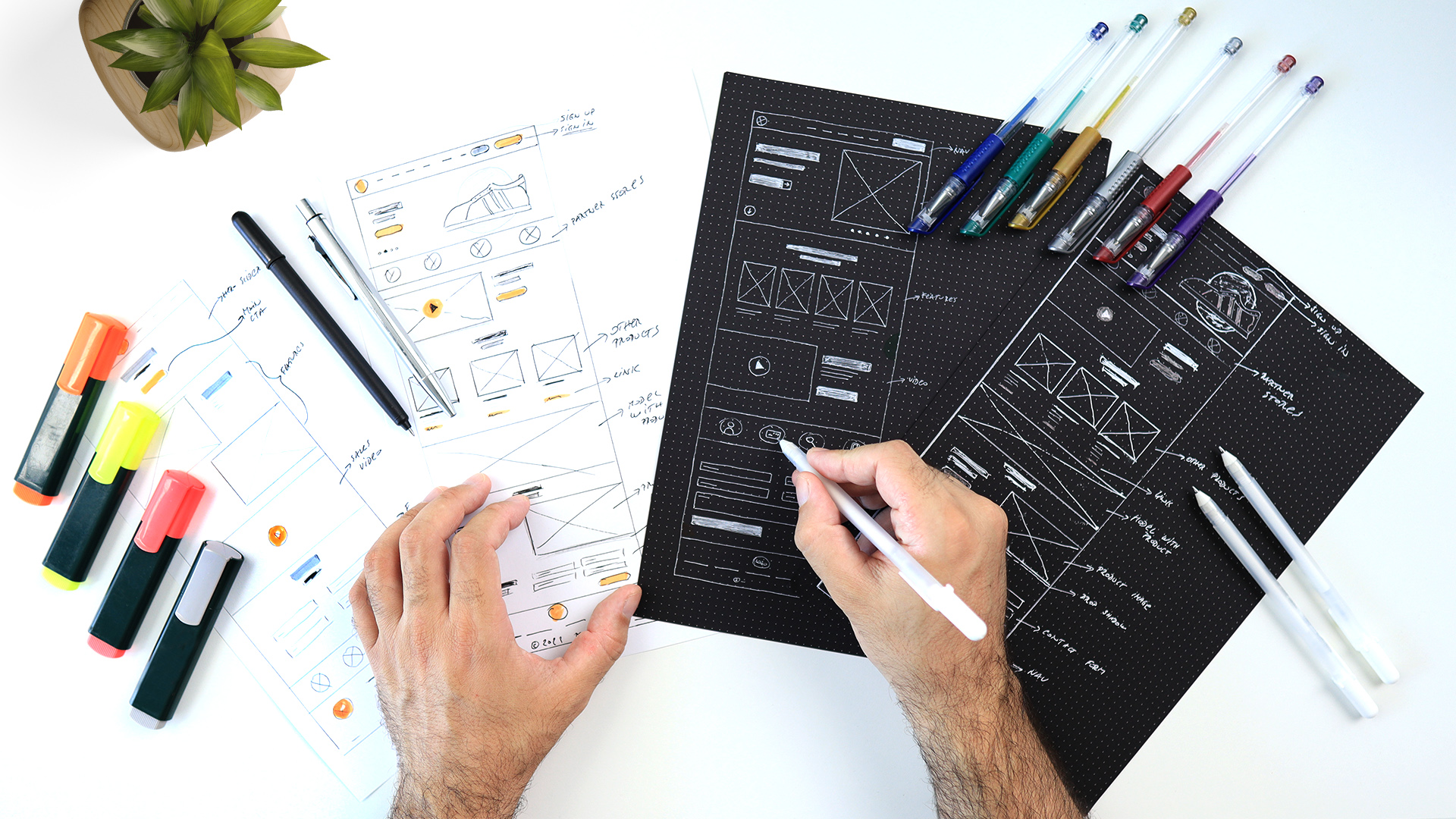 Visualize your ideas on a piece of paper for quick feedback or concept exploration before moving into your design tool.

Different layouts and grids in web design, how they are used and how to utilize them in your projects.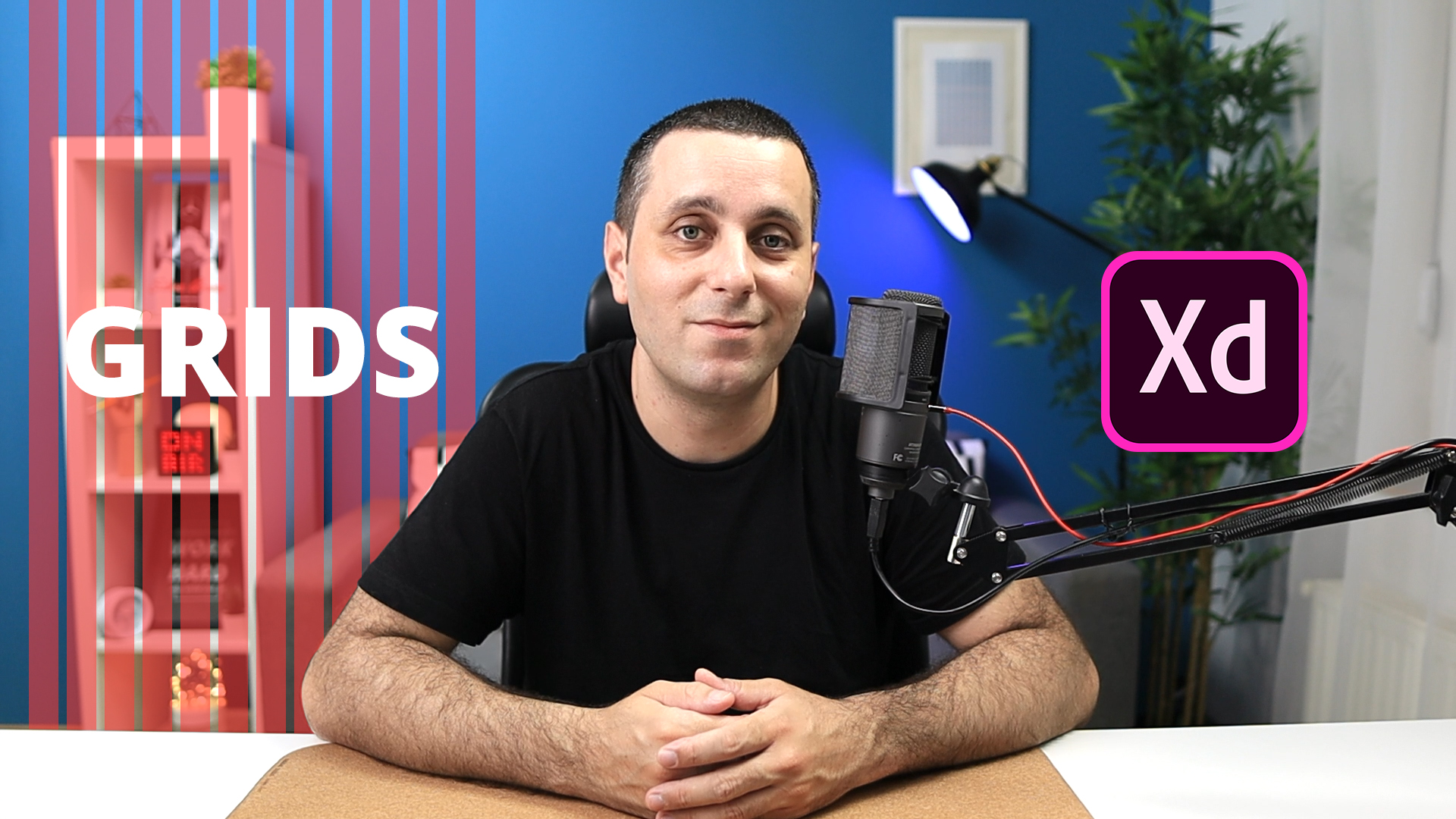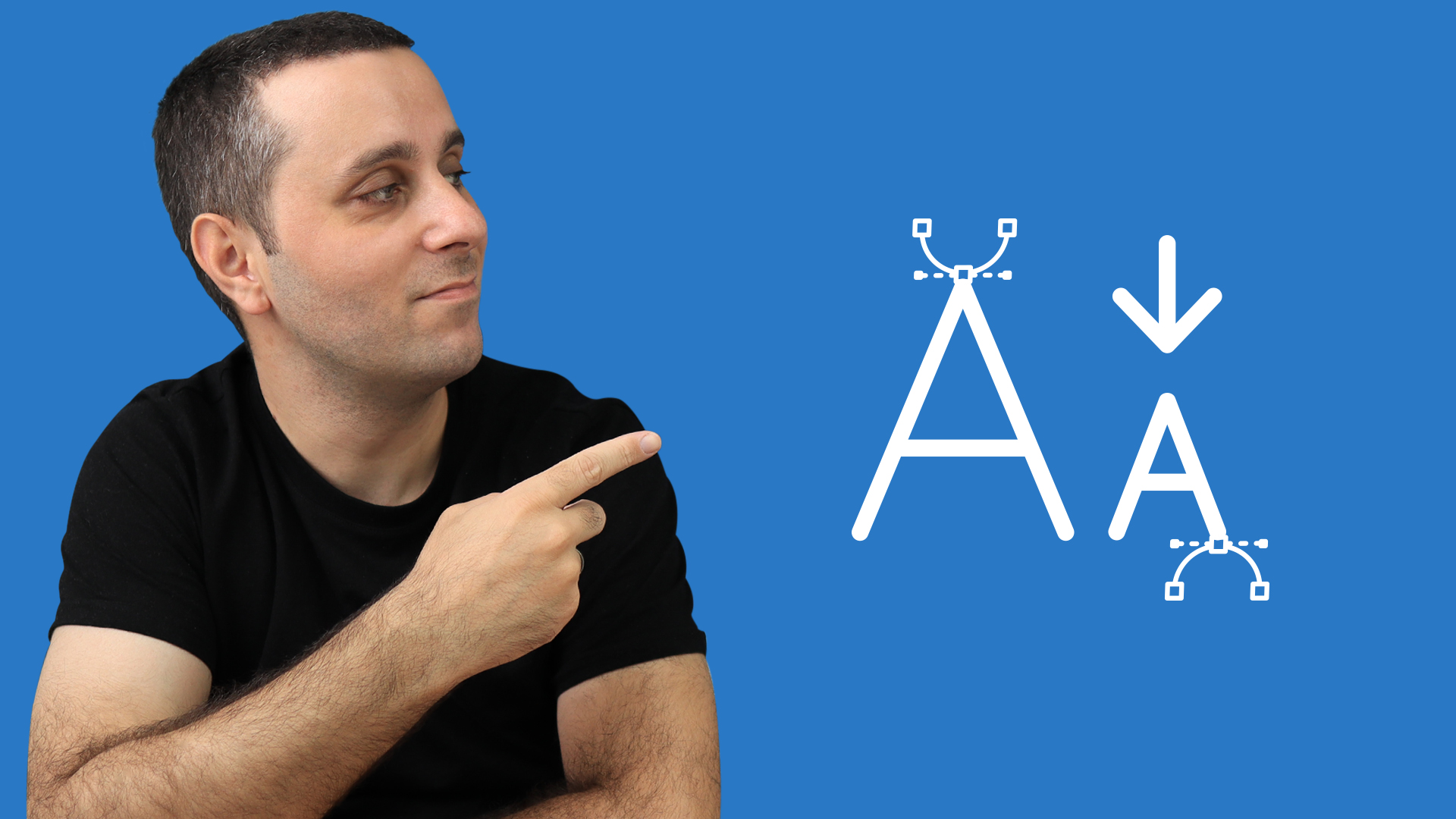 Typography And Font Pairing


How to choose the right typography for your project based on the niche and mood of the business.

How to work with different icon styles, shapes and packs and how to get the consistent look and feel of your design with scaling in mind.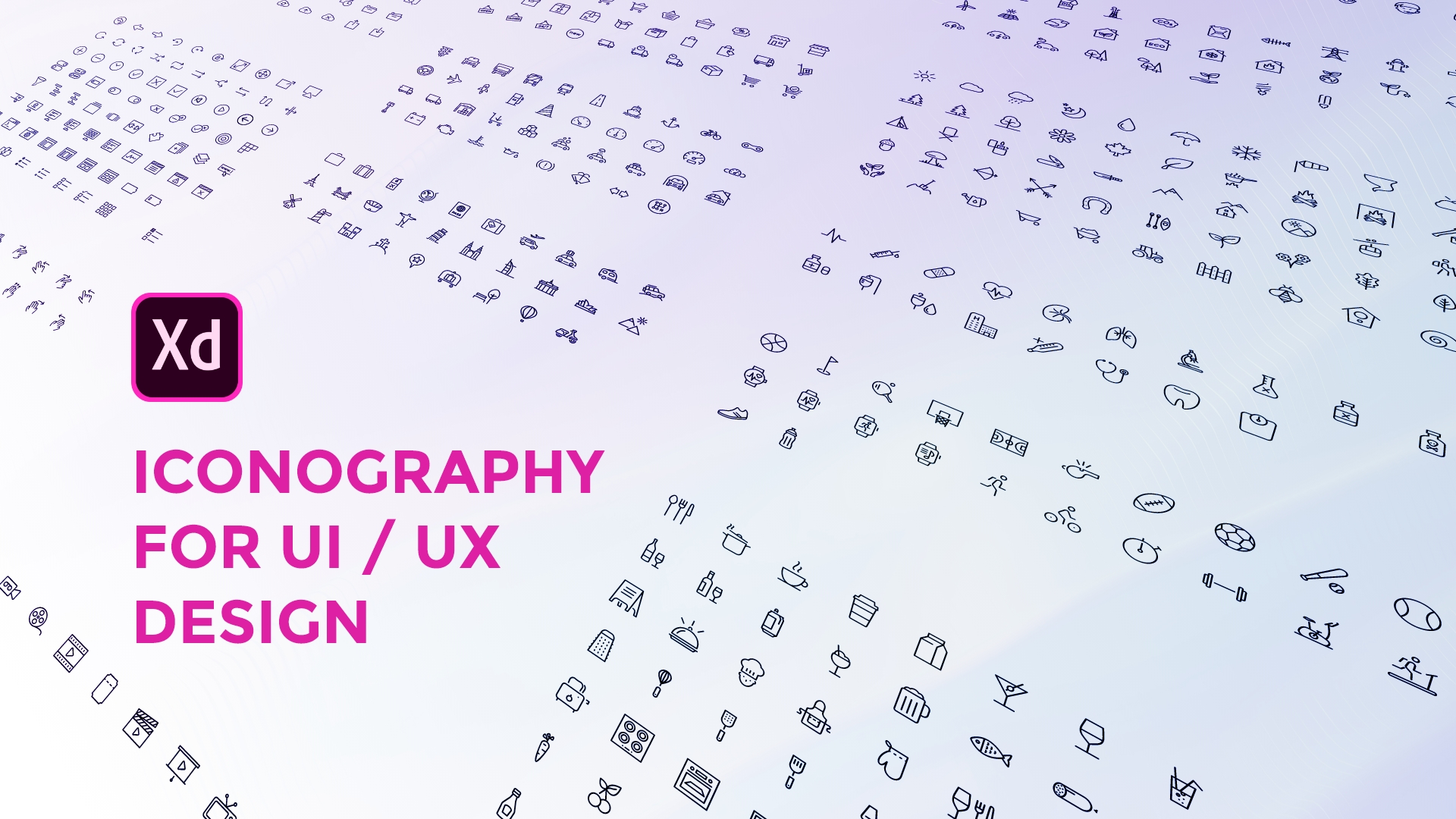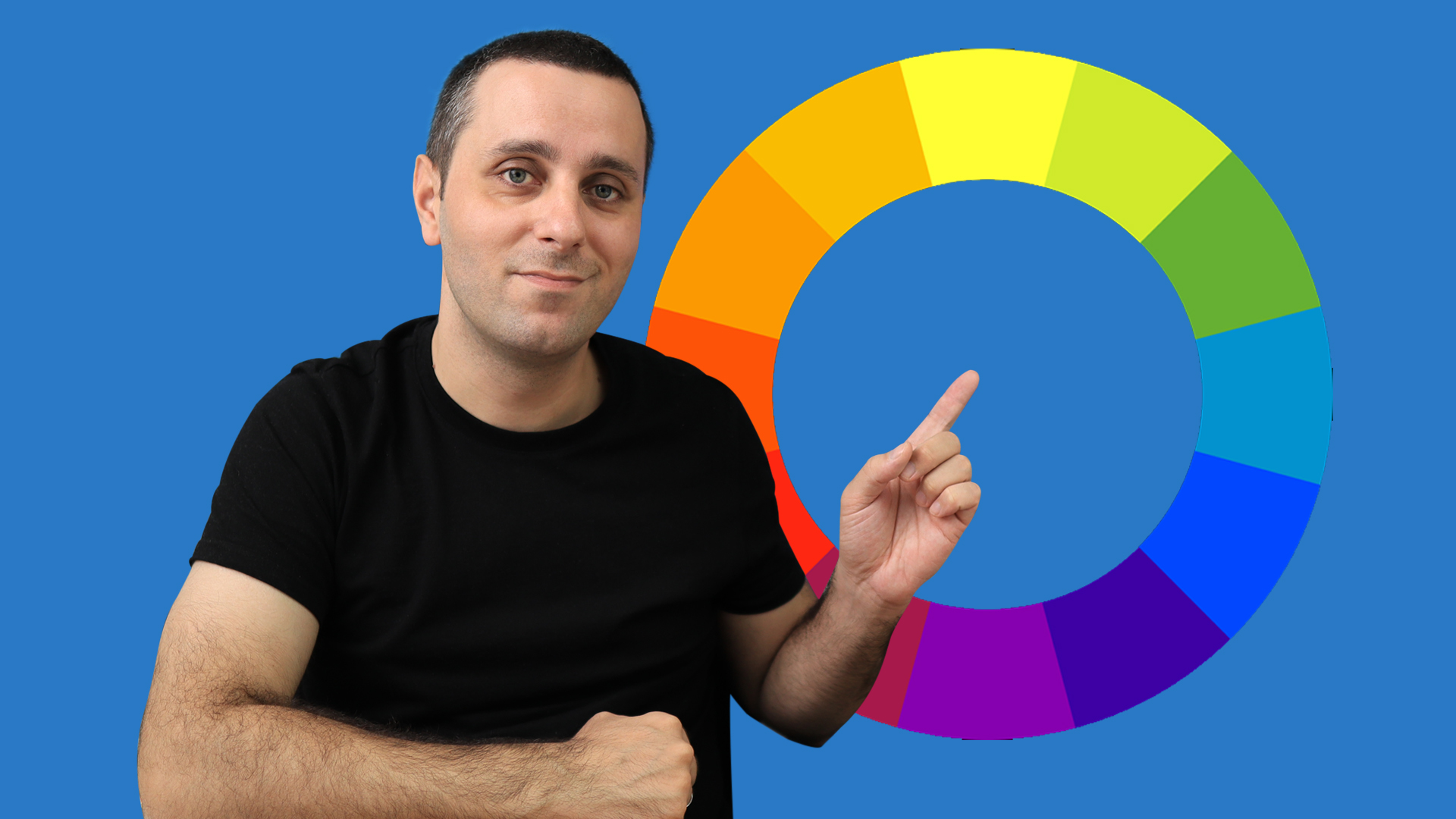 Learn how to choose colors for your projects, balance them and build pleasant color pallets.

Working With Images


Learn how to find right images, optimize them and how to work with image sets for best consistency.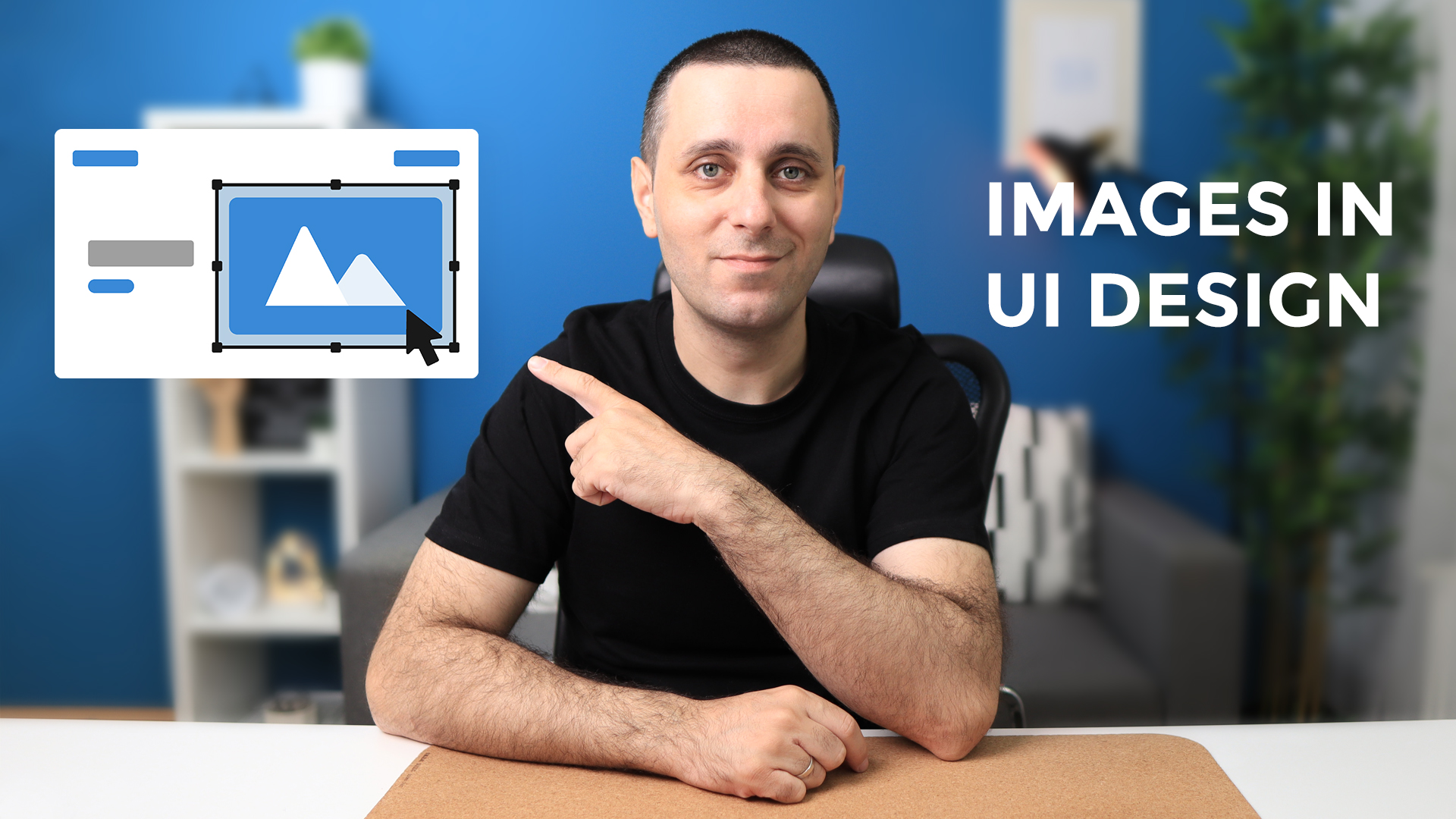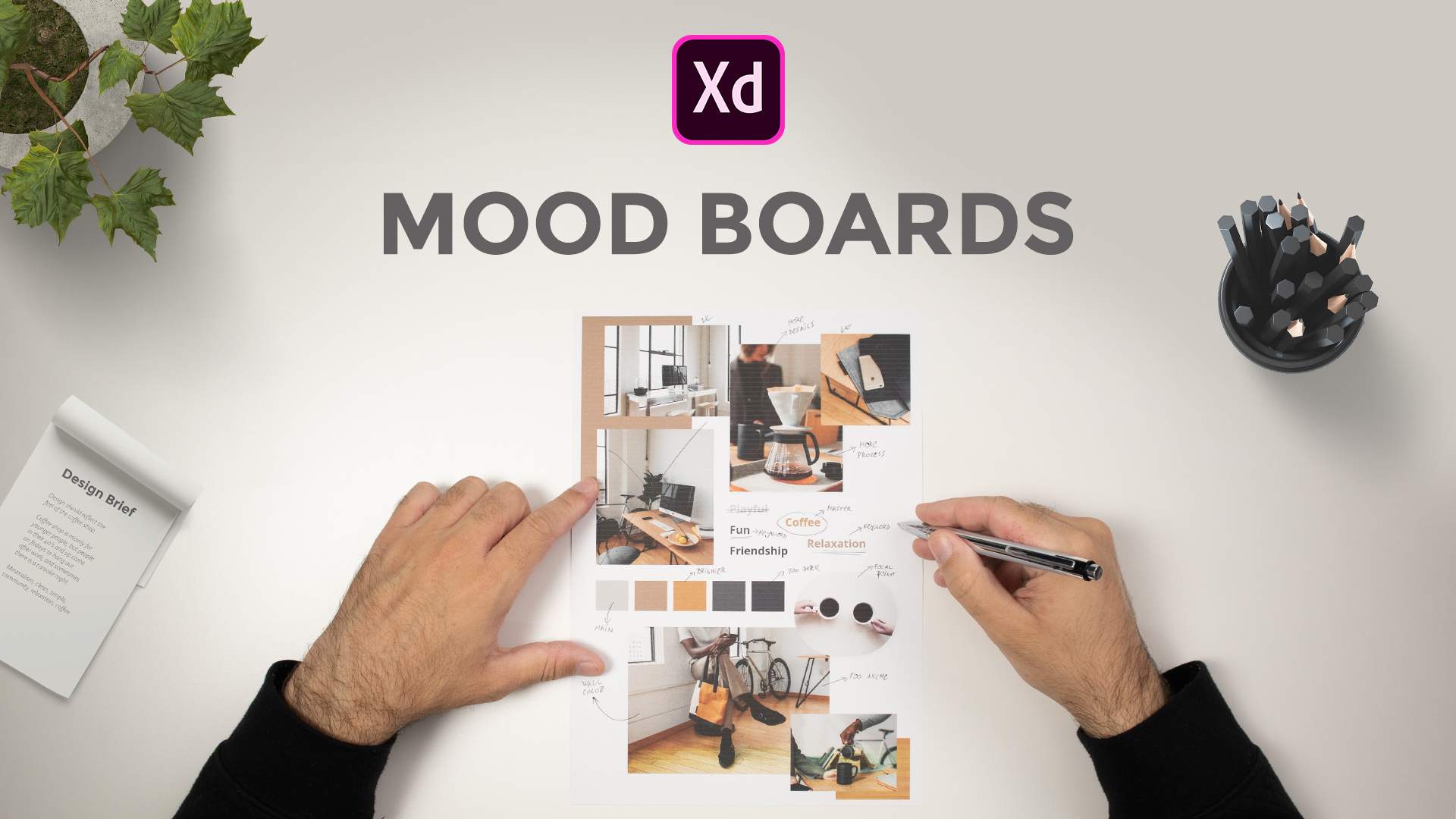 Mood Boards


Get in the mood for the project and collect the best imagery to help you create the right project style.

Learn what are UI Kits, why are they useful for in the modern UI/UX workflow as well as how to create and use your own.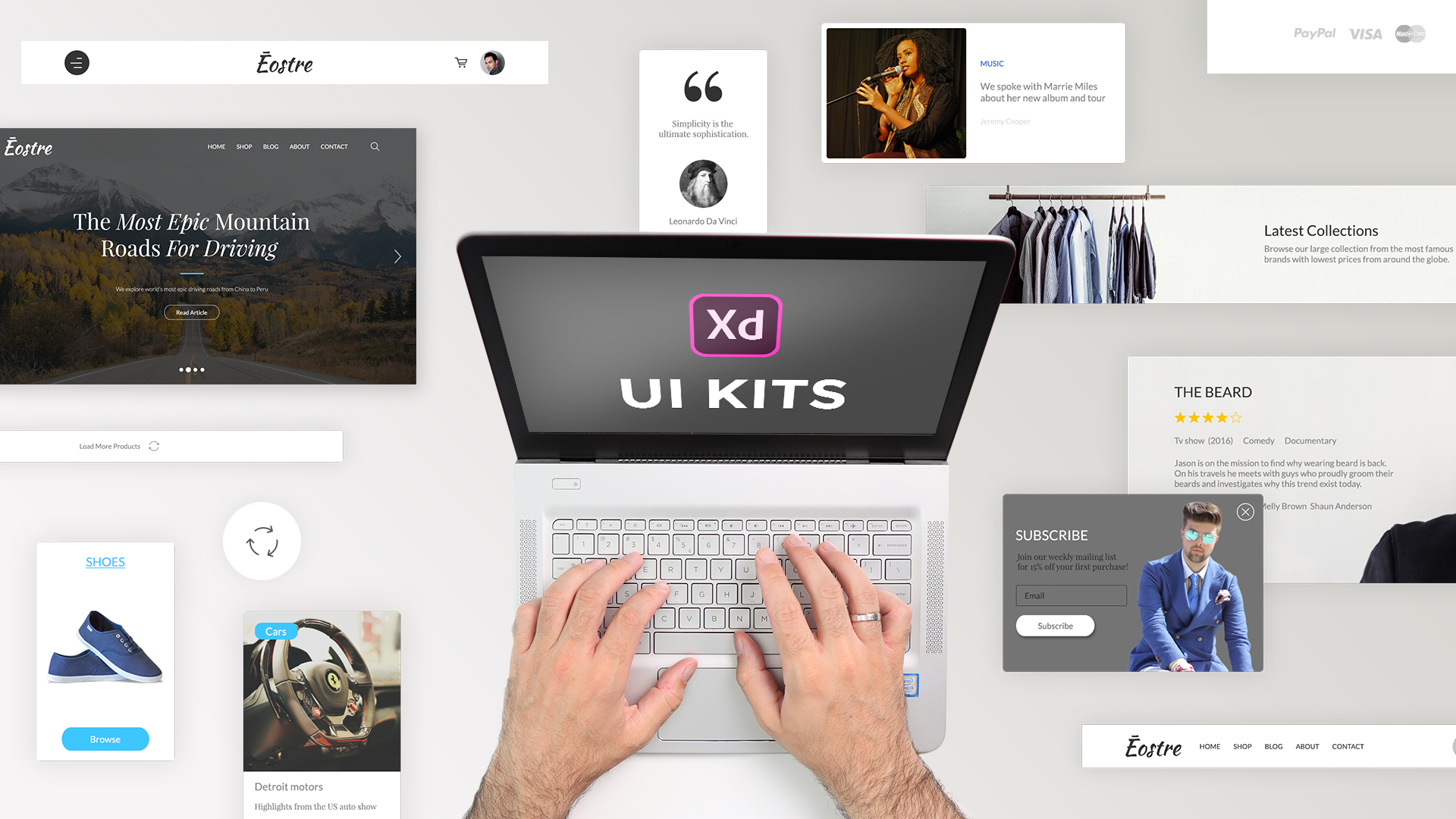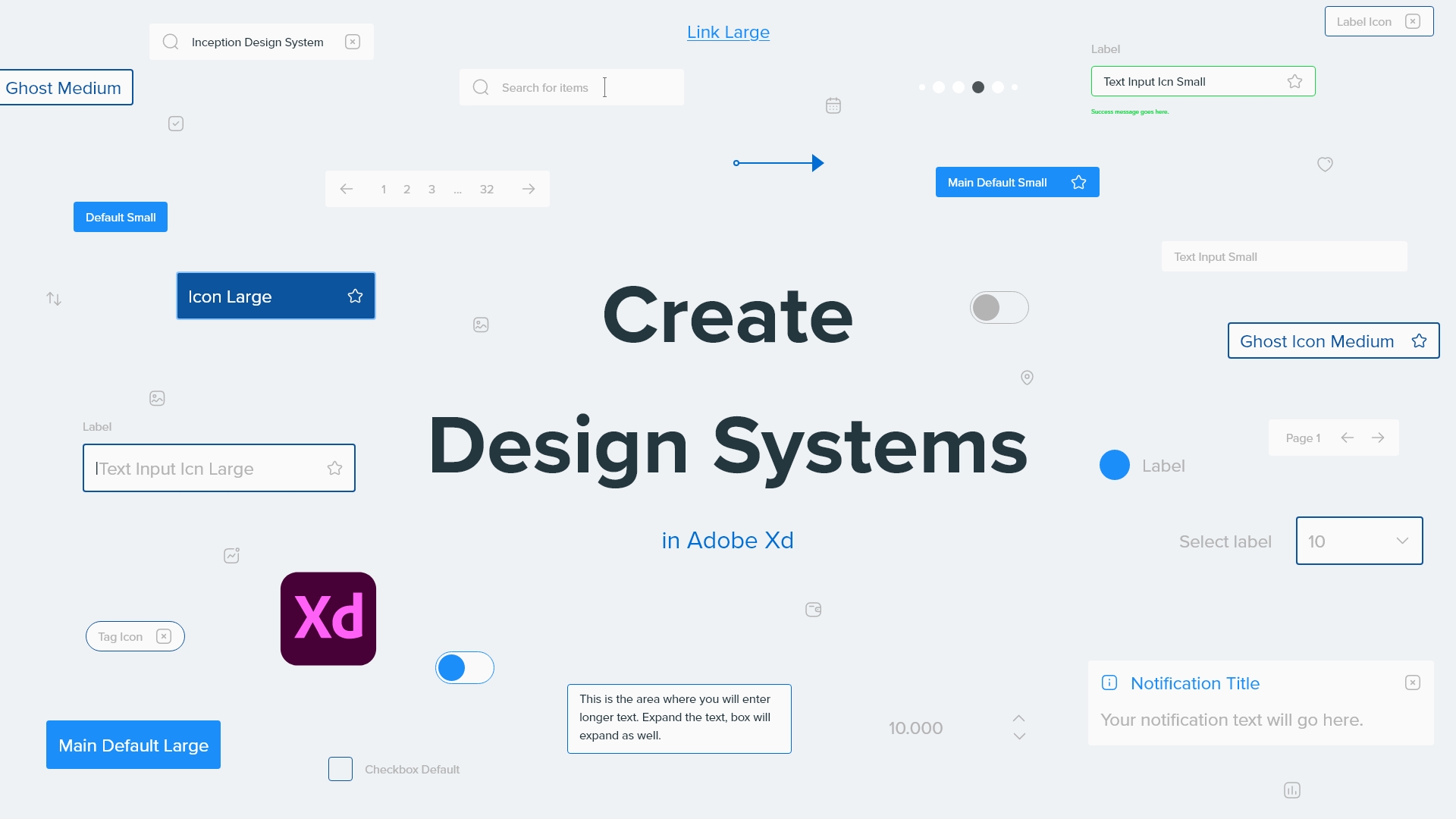 Design Systems


How to work with design systems, structure and organize them and how to build your own with scalability and future proof in mind.

Website Design In Adobe Xd & Figma


In this section we will apply everything we learned so far and create a website from scratch using the tips and techniques we talked about before.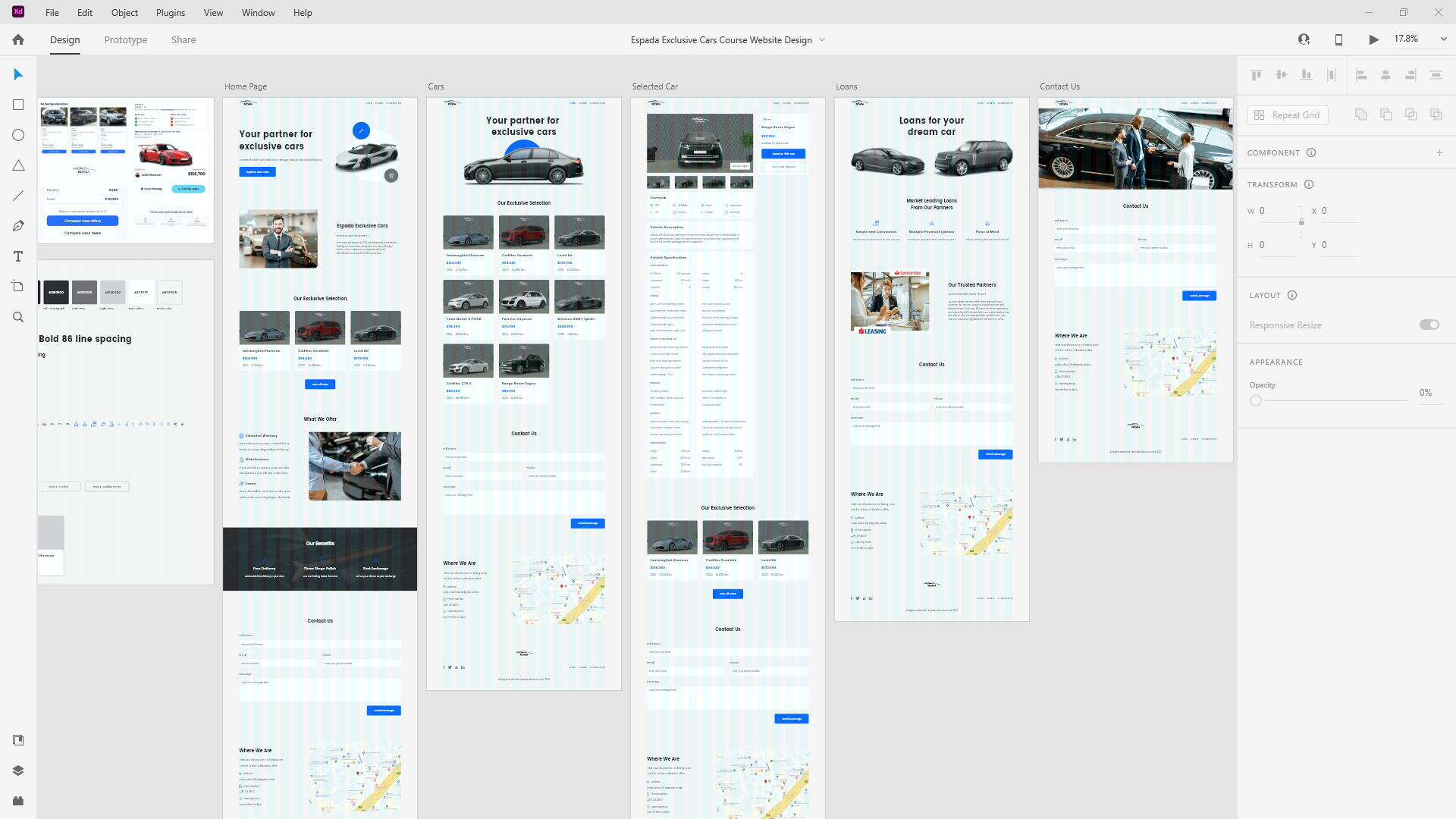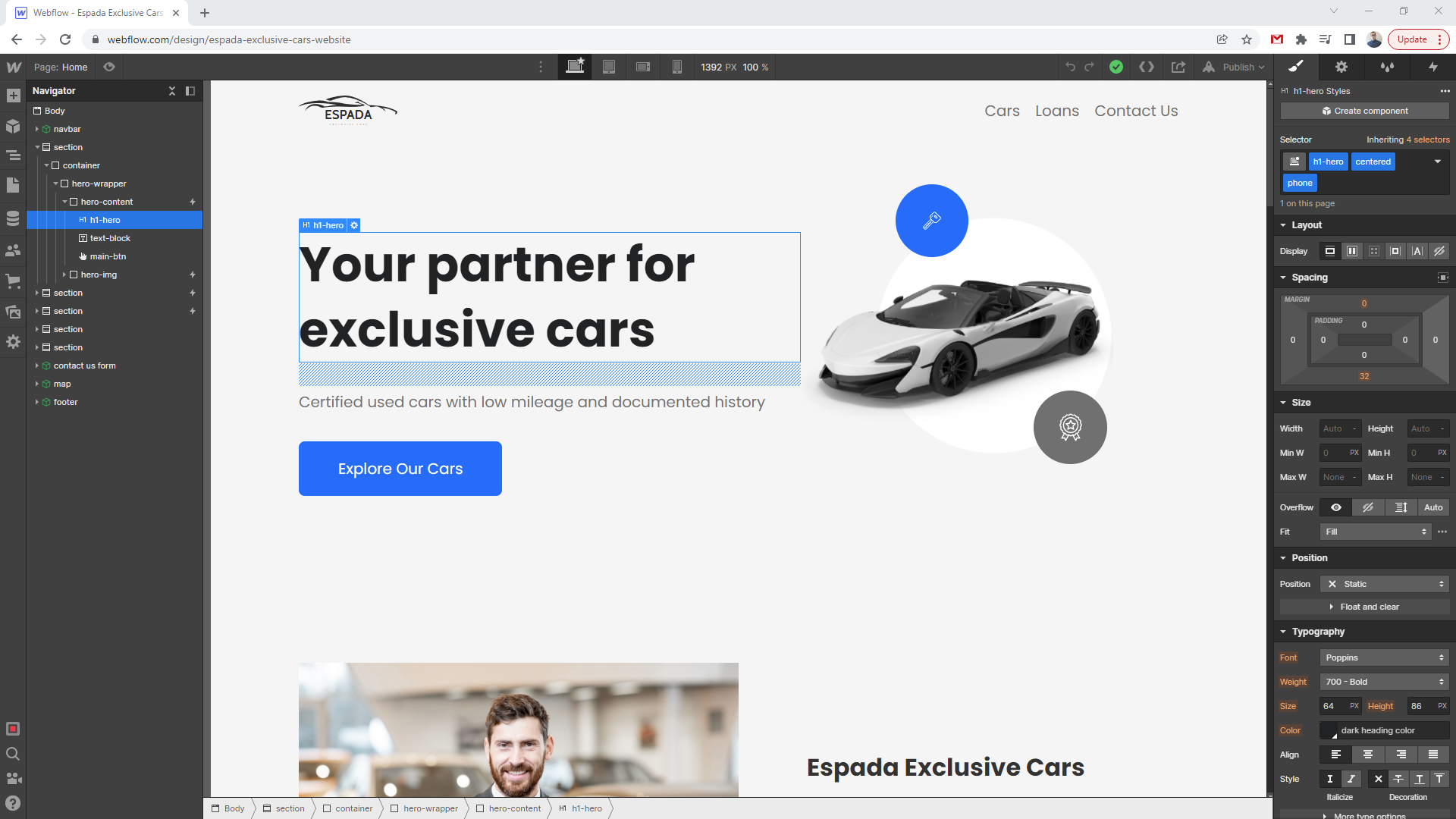 Webflow Build


After the design is finished, we will build, optimize and launch it in Webflow, all without writing any code.

Now that you have your portfolio piece, you have to know how to present it and show the value that you brought to your client in this project.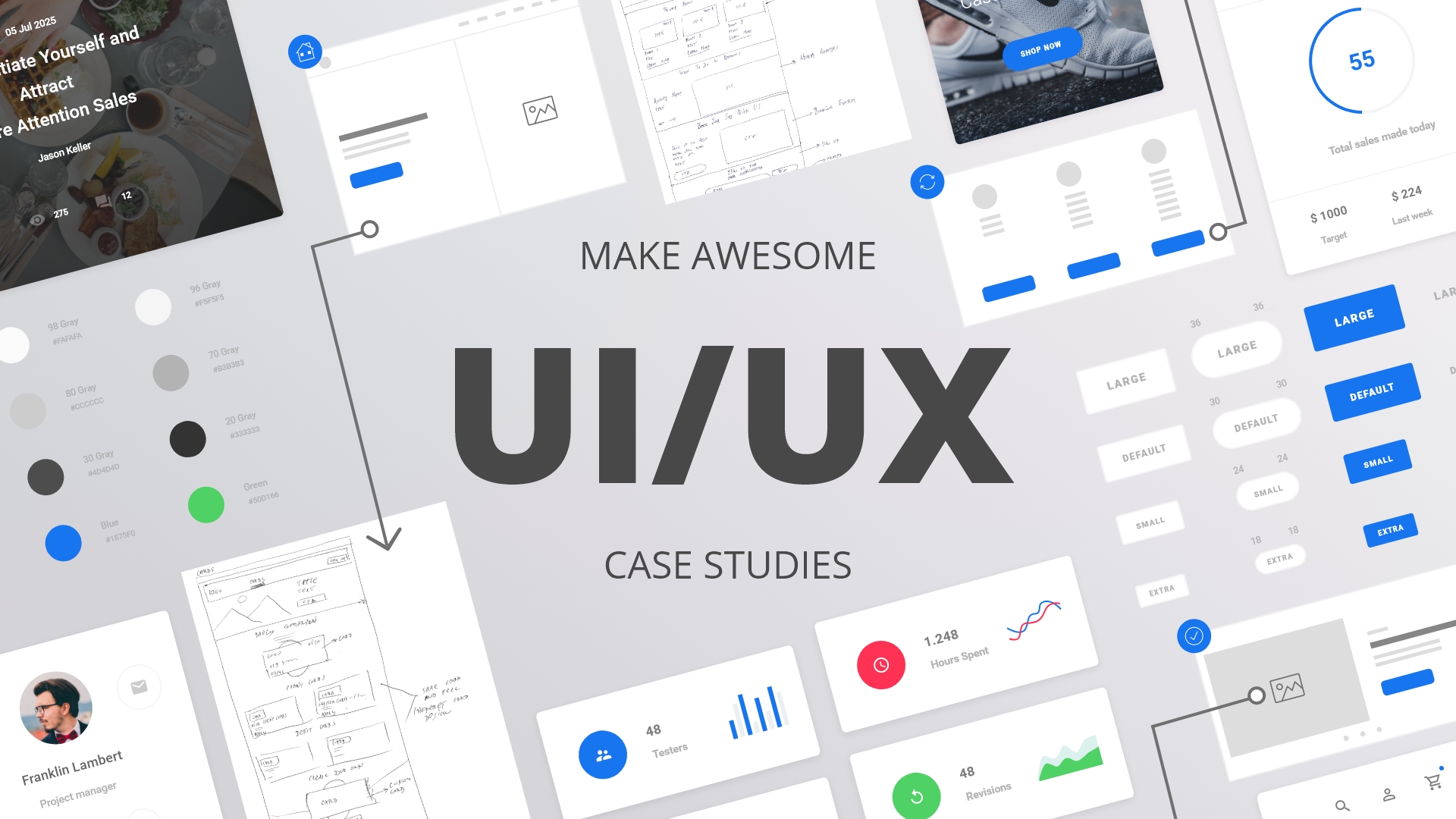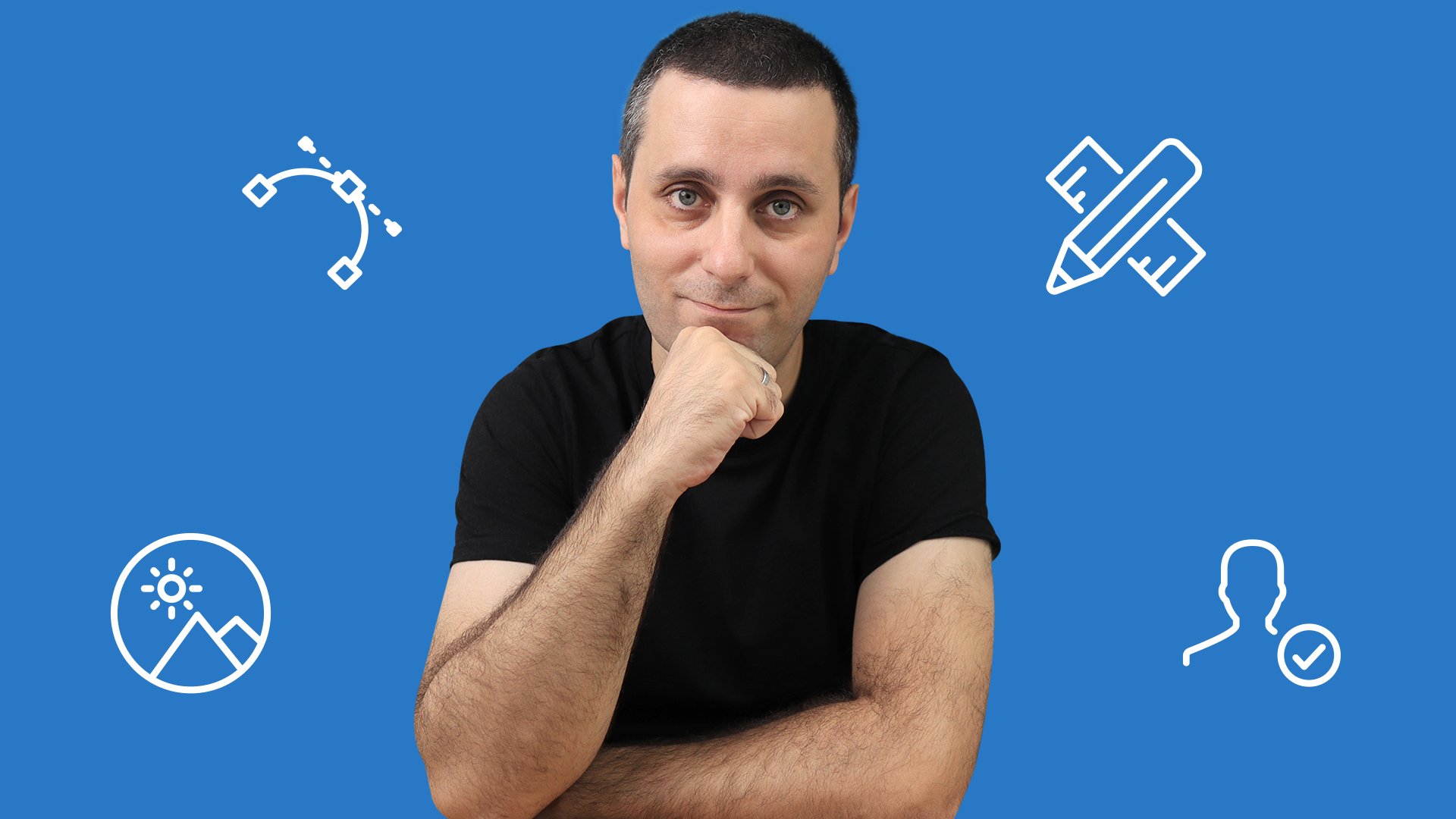 What job types are out there, where to find them and which websites and tools to use to get a job you want.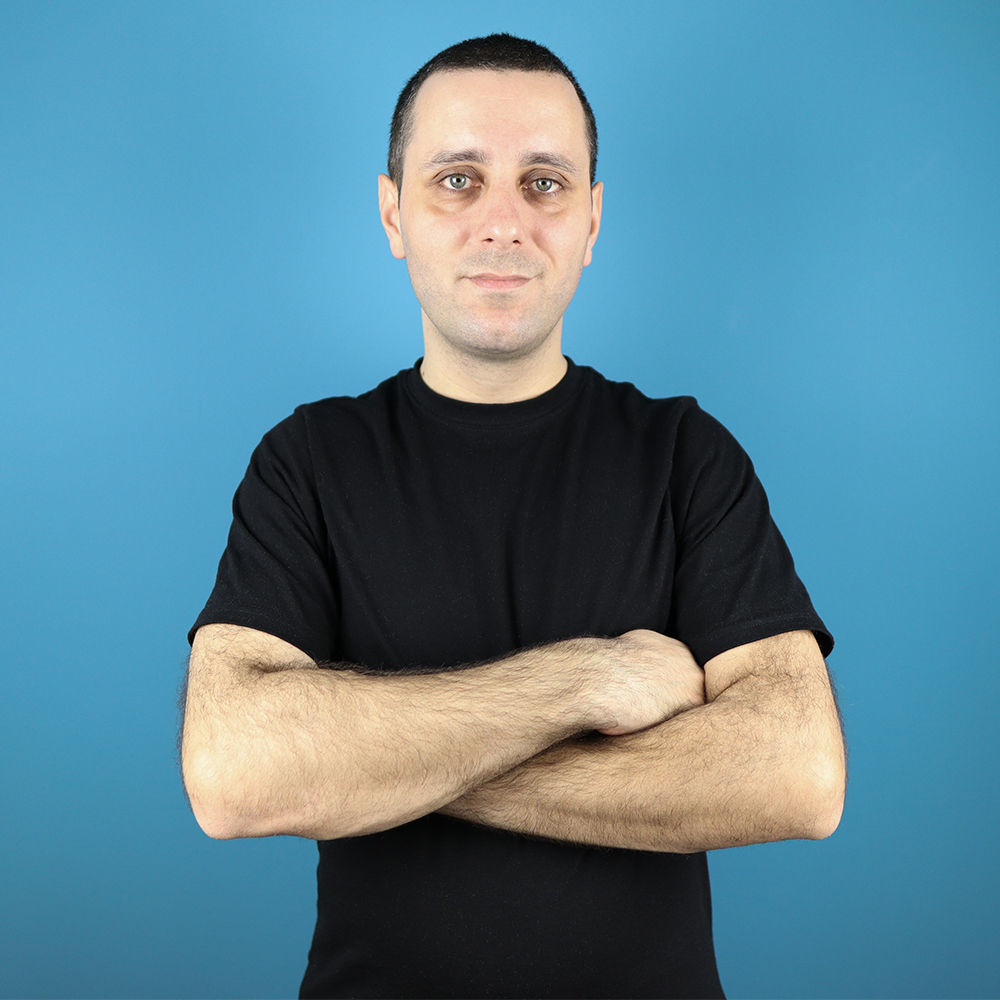 My name is Aleksandar and for the last 10 years i have designed websites, products and apps for different companies, big and small. With my wife i have started 3 startup companies and for the last five years i have created over 500 design products, improved the lives and workflows of over 100.000 designers from around the world.
Now my mission is to improve the lives of others, and so far over 60.000 students from all over the world have enrolled in my courses.


Enroll Today


Enroll in this course today and change your career and workflow by using the same techniques that industry pro's are using.